The Culture of Ion Valley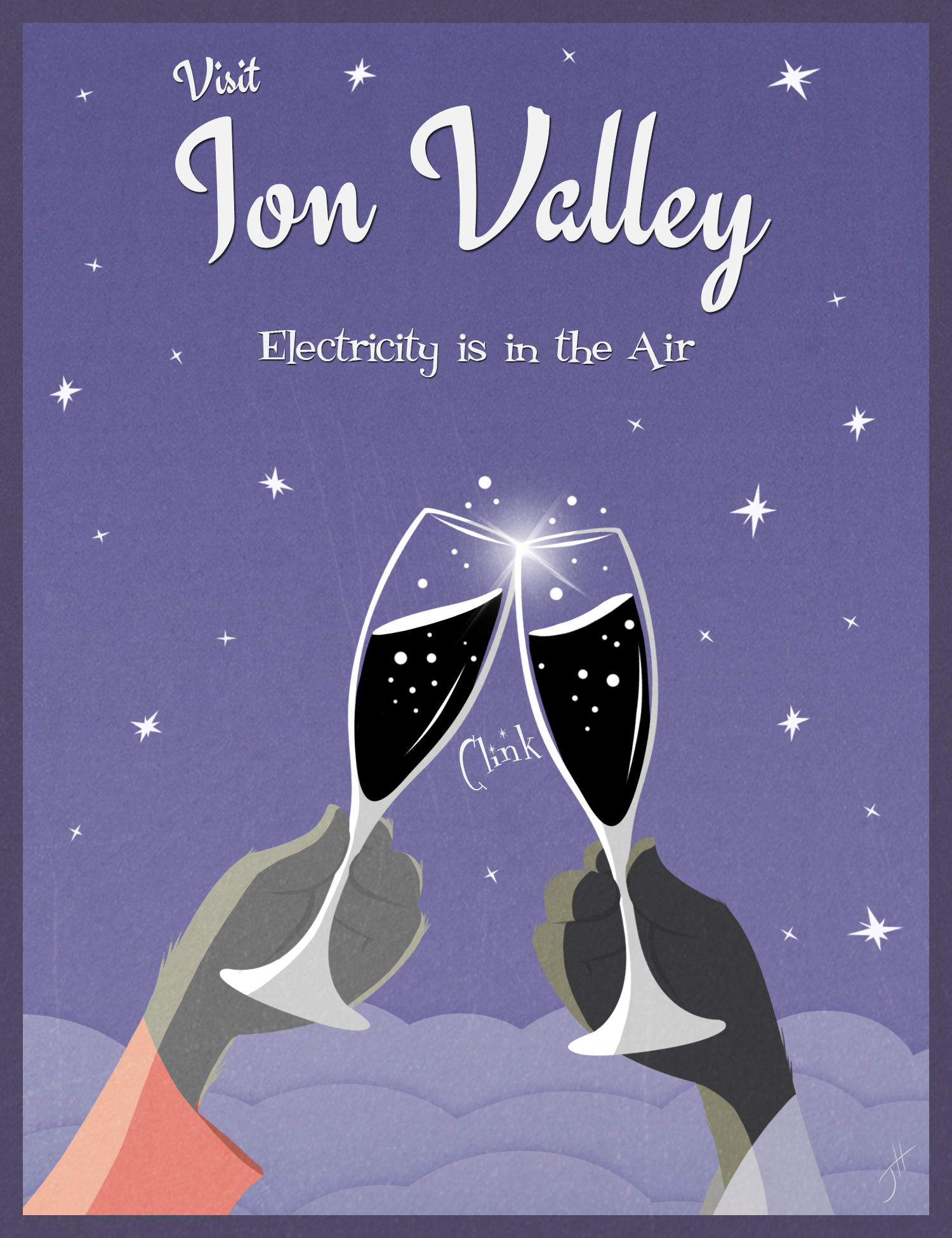 In the world of Ion Valley, it wasn't always paradise. For decades, war and struggle were a way of life surrounding the events of a mysterious thick fog encompassing most of the planet. As land and resources became scarce and countless lives were lost, people scrambled to find their place in the world amiss the chaos. The brave men and women of those days still remember fighting for their right to live a prosperous life. You can still find a few of those veterans today living right here in Ion Valley. We salute them and their service!
Life in Ion Valley took awhile to get off the ground. In a post war society, the people were ready to set their sights on a brighter future. The Lockridge family, along with a few others, have had some of the greatest influence in the creation and developments of the region. Others such as the Volta family have started innovations such as Voltrak Railways and one of the most successful corporations of yesteryear, Solar Ionics. With these crucial steps taken, society and life in Ion Valley has reached a very high standard for all to enjoy!
While many get to bask in the luxuries of the region, there are still those that find their way to Ion Valley from the outer world. Many seek help and refuge from lives not so distant of the war times. Through the public services departments, Ion Valley has made a generous refugee program allowing them to stay in the magnificent Megaplex right here in Hybolt City! The program gives a path for those who contribute to our society and can eventually be a part of this wondrous and highly charged utopia!
---
Region Attractions
When it comes to life in Ion Valley, there is no shortage of entertainment and opportunities! We can start by mentioning Hybolt City and the ever popular Edison Square. Here you can find the cultural heart of the people with talent shows, concerts, festivals, and our award winning 5 star restaurants! You'll want to make reservations in advance because these places fill up fast! When you're done eating, don't forget to check out many fantastic live theater shows on the famous Maxwell Avenue. You're guaranteed to have a grand time! You'll also not want to miss the annual airship races which are full of the fastest ships and pilots you'll ever see!
As you venture outside the city, you can enjoy the best hiking, camping, skiing, and sailing around. With multiple lakes like Lake Volta to Lake Pelton at Faraday Falls, you'll always be close to some great watersports! Speaking of Faraday Falls, this luxury resort is one of the prime attractions that people seek from all over. There's nothing like soaking in the hot springs during a snowfall while drinking wine from one of our local wineries. One thing you'll know for sure is that when you get here, you'll never want to leave!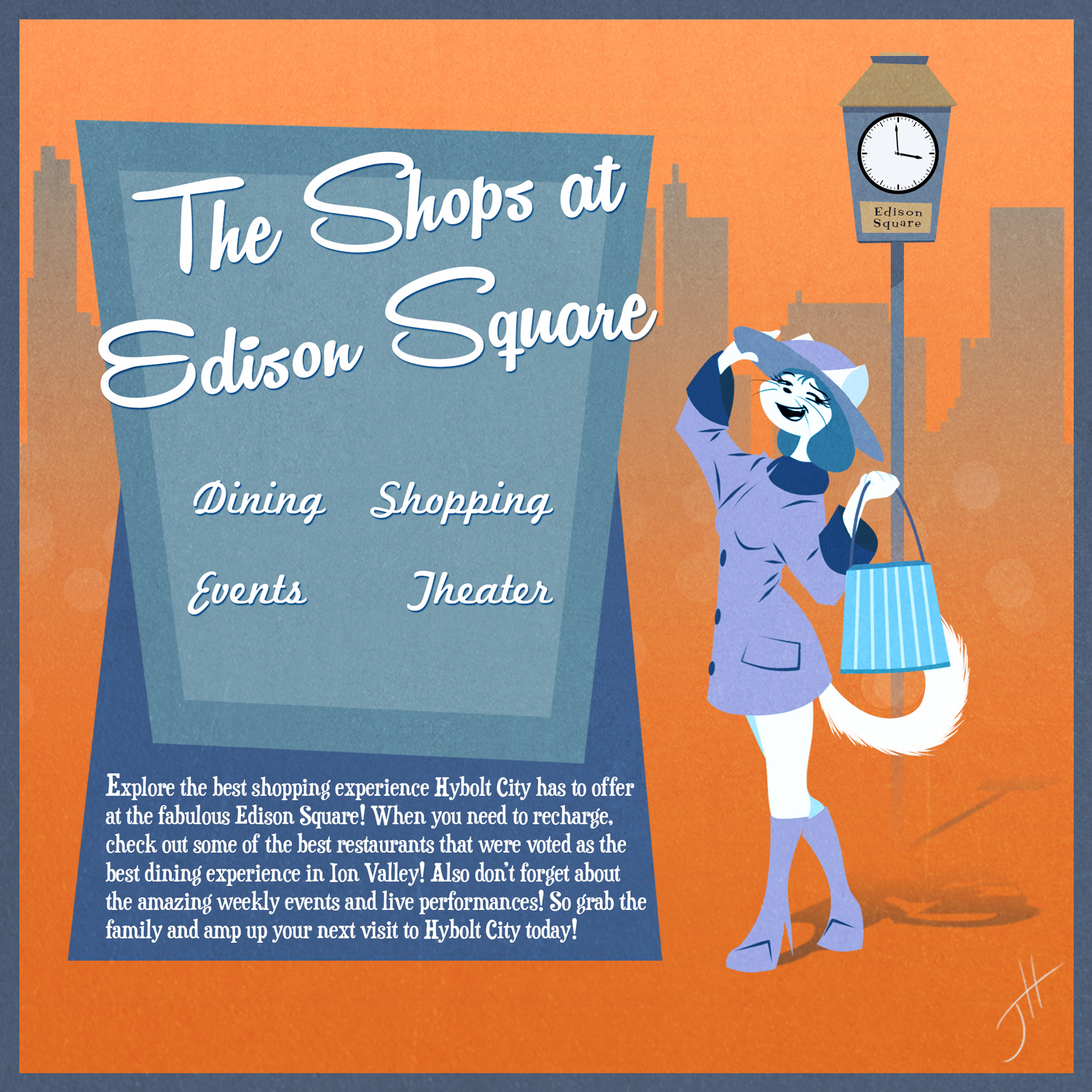 ---
Public Services
Keeping a place like Ion Valley tidy doesn't happen without our best and brightest. Here you'll find many brave men and women selflessly giving their livelihood to serving the proud citizens of Ion Valley. With the use of Enforcers on the I.V.P.D., crime has been at an all time low, keeping you and your family safe! Don't forget the amazing fire response teams that have kept the valley running for decades! However, if you happen to get injured or need assistance, you'll be rest assured that Ion Valley offers the finest healthcare anywhere. If you need anything from a tooth filling to a prosthetic leg, we've got you covered! Next time you come across the path of a public service member, proudly tip your hat!
---
Hyperdrive Helix
While there is plenty do out in the world of Ion Valley, entertainment can still be brought into the home. Though there are many quality televised programs, one of the favorites among the youth is the show Hyperdrive Helix with his trusty sidekick Kitt Kepler. As we follow these two heroes, they will travel the galaxy on spectacular adventures and daring escapes every week! Don't miss out on Ion Valley's highest rated kid's show!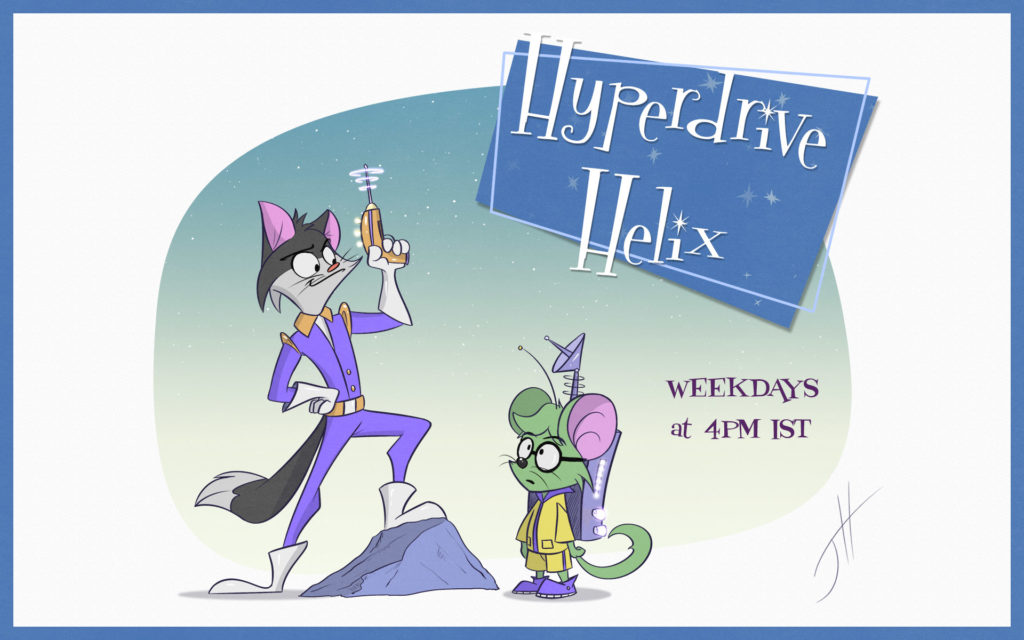 Voltrak Railways
Started by the Volta family, Voltrak Railways is one of the most important additions to the Ion Valley region. With much of the population working in Hybolt City, thousands of commuters take these trains everyday to their jobs. The rail system has a wonderful reputation of always being on time as well as the convenient travel speeds these trains can go! Add a comfortable ride, friendly train service, and affordable ticket prices, then you got yourself a winning combination!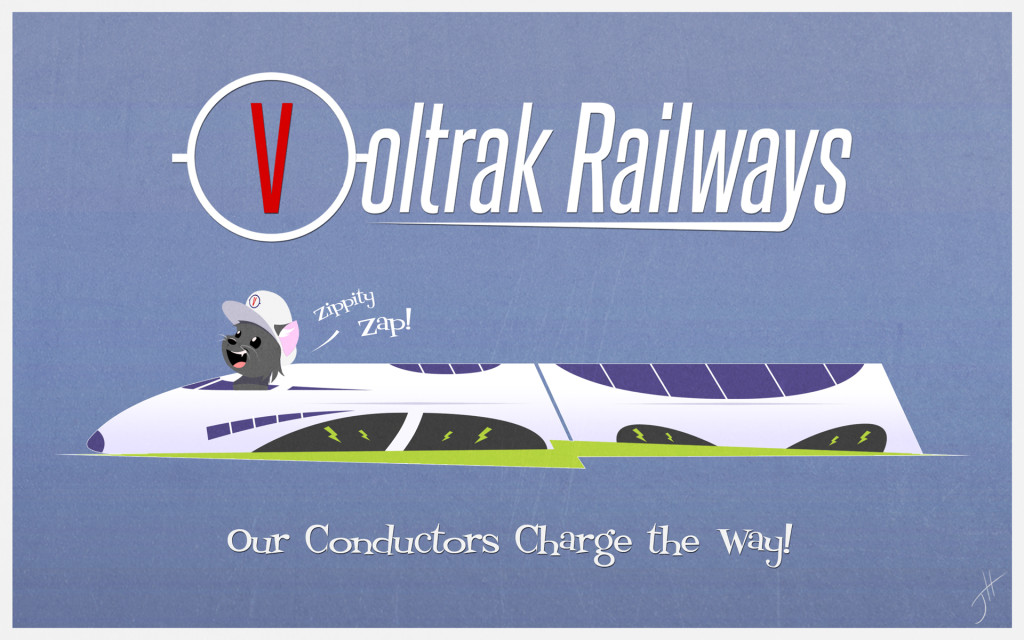 ---
Lockridge Industries
Begun by the great Lockridge family, Lockridge Industries is possibly the most important corporation in the region. They have simply crafted a large portion of Ion Valley for all the citizens to enjoy including Ohmsdale, Cirrus Heights, and Faraday Falls developments. One of their latest projects was the construction of the Megaplex for the refugee program. Not only has Lockridge Industries given Ion Valley a brighter future, but provides great charity as well.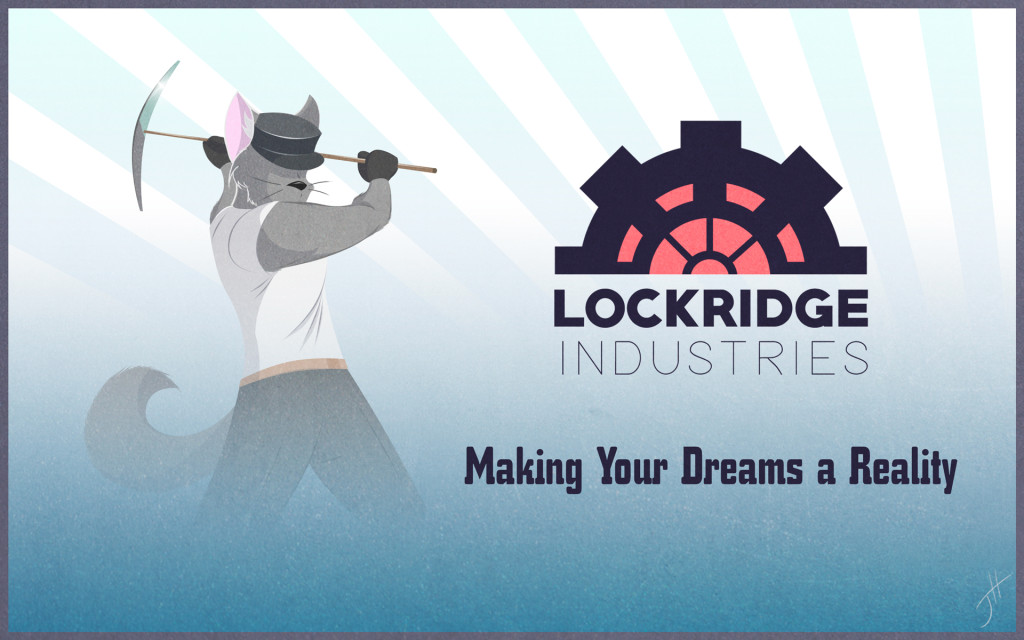 ---
Solar Ionics
Another company started by the Volta family, Solar Ionics is somewhat of a legacy company from the war days. This company blew the world's mind with their incredible innovations of the solar charged electric propulsion systems. Gathering moisture from the air for internal cooling, the only waste these machines release is water vapor. The culture of airships exploded once they became common place, but also had a vital role in winning the war and ensuring dominance in the region. While most military ships were decommissioned, the Mantis ships are still in use today. Aside from that, Solar Ionics is strictly a civilian operated company that promotes clean energy and improving the lives with astounding innovations for all.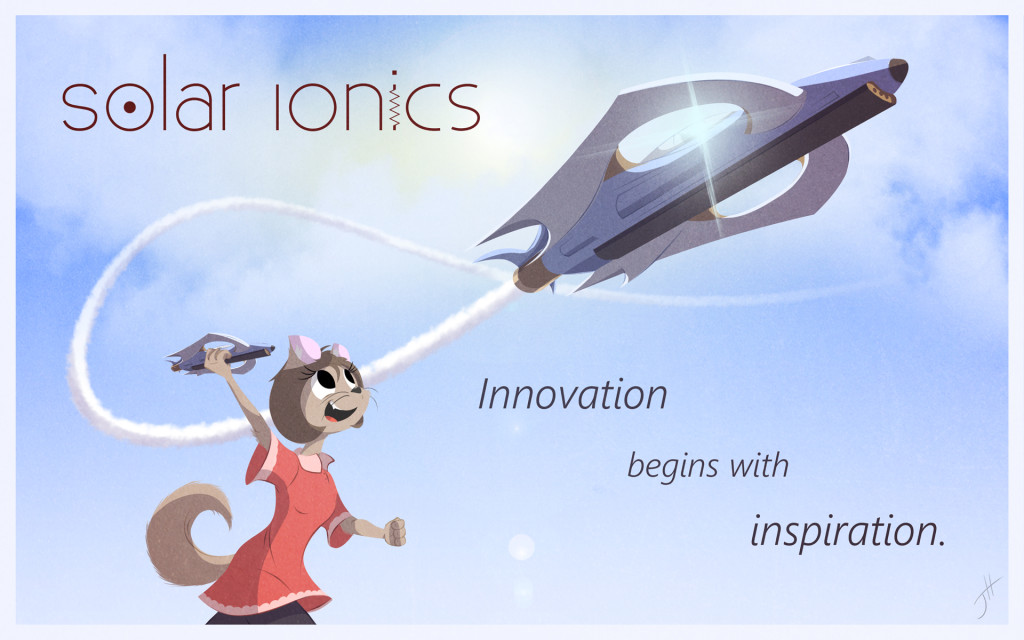 ---
Jolt Java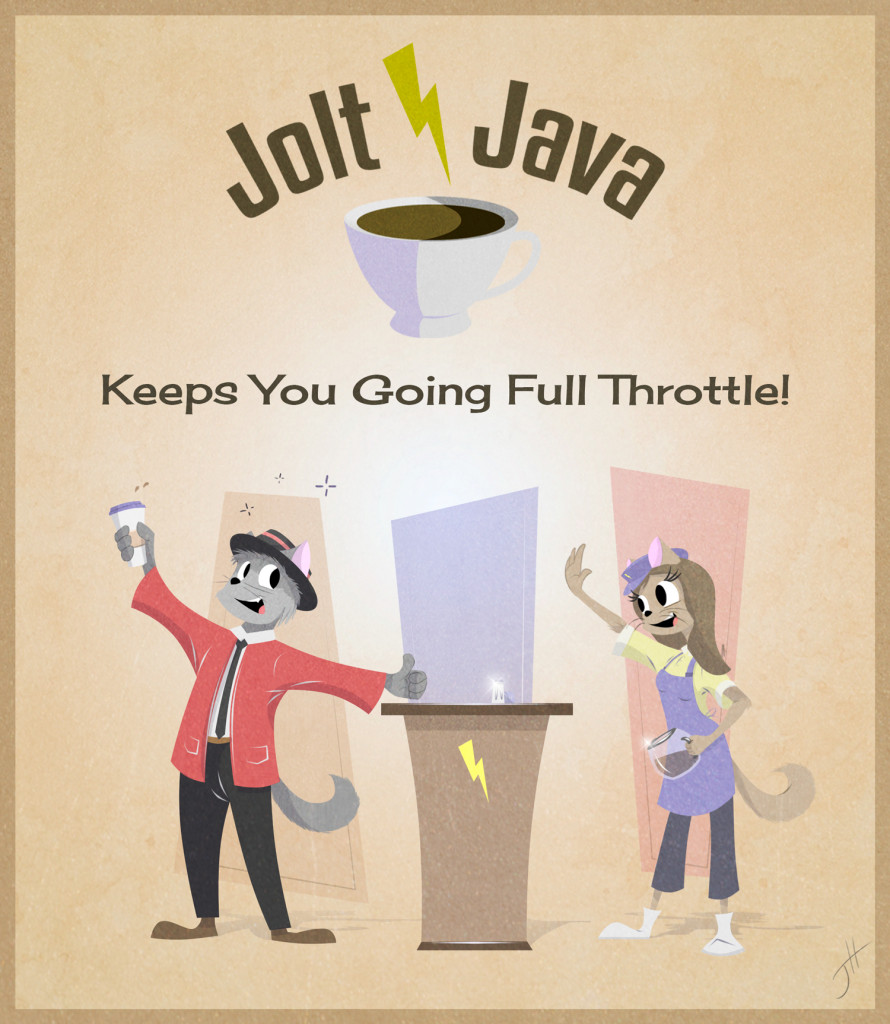 Do you have those days where you're falling asleep at the stick of your airship? Well look no further as Jolt Java has your back! With a large array of coffee from the local fields of the region, you'll enjoy the finest organic beans around! Jolt Java has many locations throughout Hybolt City with some offering live music venues. If you're traveling abroad, you'll still find many locations at Ohmsdale, Cirrus Heights, and Faraday Falls! You'll never be more than two clicks from your next recharge. Below are just a few delicious items you can order from the menu!
Drinks
Mocha

Latte

Zappuccino

Caramel Latte

Chai Latte

Electro Juice
Sizes
Spark 

Zap

Jolt 

Electrocution
---
Voltrak Public Transit Authority
If you're a city dweller or just need to travel around Hybolt City, the fastest way will definitely be the magnetic hover trolleys of the Voltrak Public Transit Authority. With their smooth ride and friendly service, you'll be at your next stop in minutes! Citizens will also be delighted that there are stations directly connecting to the outer Voltrak Railways making it more convenient than ever!